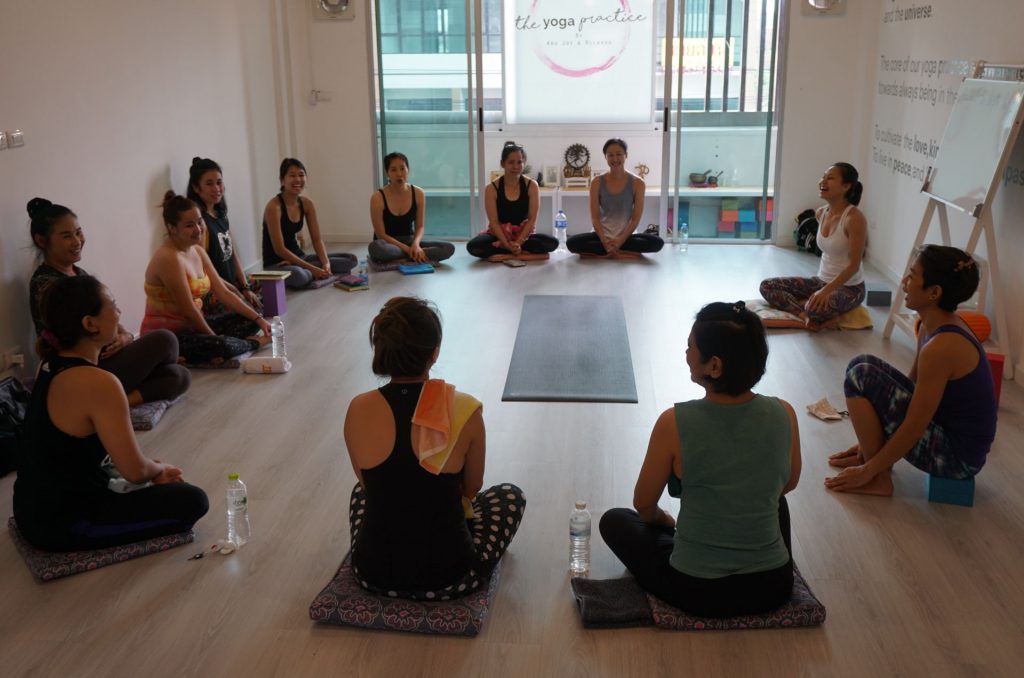 Location : The Inhala Nonthabure and The Yoga Practice by Joy & Ricardo
Date : 1 September- 30 November, 2018
Early Bird Price : 125,000THB
Full Price : 135,000THB
Reservation Fee : 45,000THB(non- refundable)
Limited to 16 students only
Free accommodation

***Kindly read our Cancellation Policy before submitting payment.
The Yoga Practice by Joy and Ricardo, and The Inhala is located in Nonthabure province, which is located around 45 minutes from BBk center and just 30 minutes away from Doung Mueng Airport. Our Facilities provide a good ambient for practice and study. The area is clean and with a nice flow of air, keeping a great atmosphere for the Ashtanga Practice
Food is not included in this program, however the Yoga Practice by Joy and Ricardo, provide clean and healthy food. We offers a variety menus with many different dishes foreigner and Thai dishes, vegetarian and not vegetarian, in order to provide the energy your body needs after the practice. Our coffee and hot chocolate is something that you don't want to miss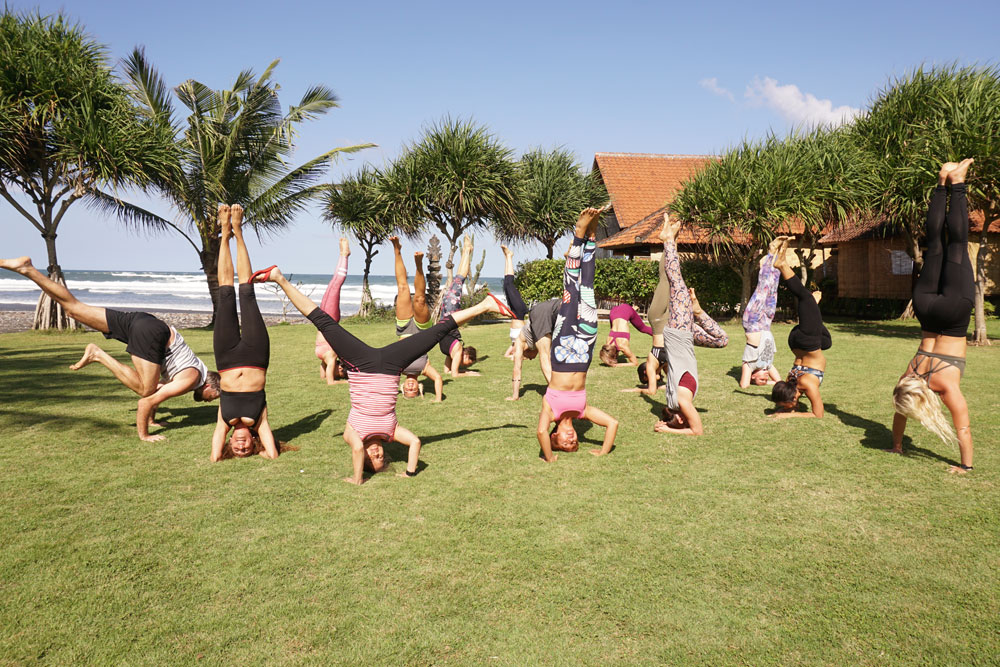 Develop a solid Ashtanga Self Practice in Primary and Second series
Gain detailed knowledge about, breathing, alignment and how to modified all the asanas on Second Series of Traditional Ashtanga Vinyasa Yoga according to your needs
Anatomy apply to Ashtanga Sanskrti counting in Full Primary Series
Learn how to plan and run your own workshops base on Ashtanga
Extra skills to develop strength & flexibility
Hand on adjustment for all the asanas in Second Series
Biomechanics
Anatomy & Phisiology
Ayurveda
Indian Philosophy with Buddhis Philosophy
Vipassana Meditation
Be a professional Yoga Instructor
Train your eyes as Yoga Trainer
WHAT IS INCLUDED FOR COURSE
Accommodation (Share Room)
Wifi Access
Ashtanga Second Series Manual
Ashtanga Second Series Chart
Equipment of the course
EASYOGA Blanket made from organic fabric
Be a part of our International Yoga Community
Get Certification on Attendance in Basic course of Ayuverda
Fly tickets & transportation
Yoga Mats
Meals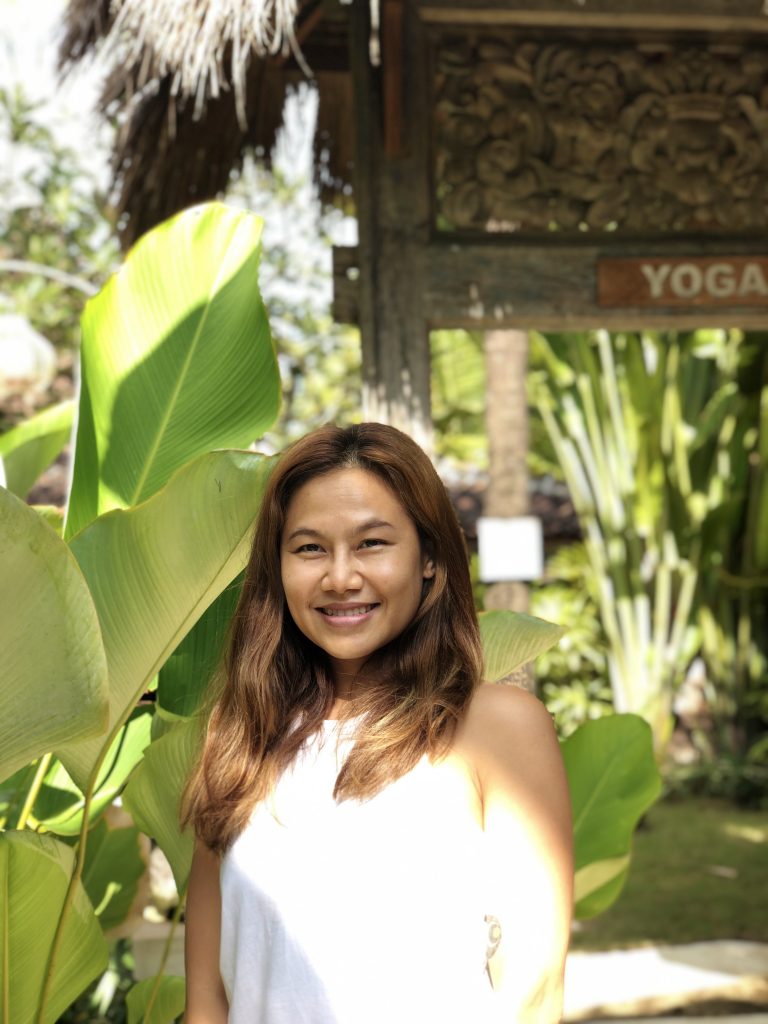 Kunkanit Phrombut (Bright Yoga Director)
Joy, began to practice yoga in 2005 and quickly realizes it was what she really wanted to do in life, so she continued her yoga journey, practiced and learned with many teachers around the world and studied many different styles of yoga to gain more knowledge and get deeper understanding of yoga.
Ricardo Martin (Bright Yoga Director)
"I started to practice Yoga almost 10 Years ago back in my home town in Venezuela, where I soon found this was something I wanted to pursue full time – loving what yoga was done to me, and how I could share this and support others in their own personal growing. Since 2010, Joy and Ricardo had been leading around 40 YTT and certified more than 500 students."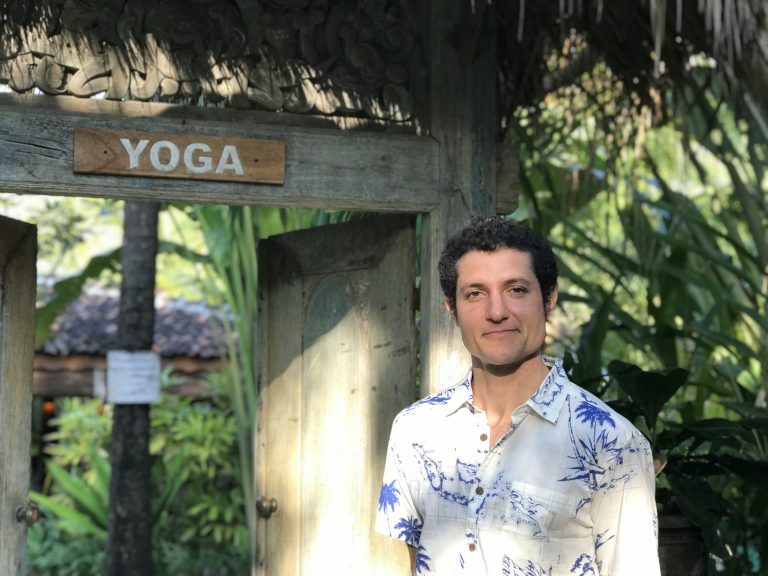 Biomechanics / Anatomy & Phisiology / Ayurveda / Indian Philosophy with Buddhism Philosophy / Vipassana Meditation
MORE ABOUT THE YOGA PRACTICE BY JOY & RICARDO AND THE INHALA
This two Yoga spaces areas are created with the intention to promote self- study and awareness through the asana practice and meditation practice, please be mindful at all time about the surrounds and the community, do your best to put in practice all the tools that we share with you in regard of awareness toward your fellow trainers, teachers and people around you
Join us in this life changing experience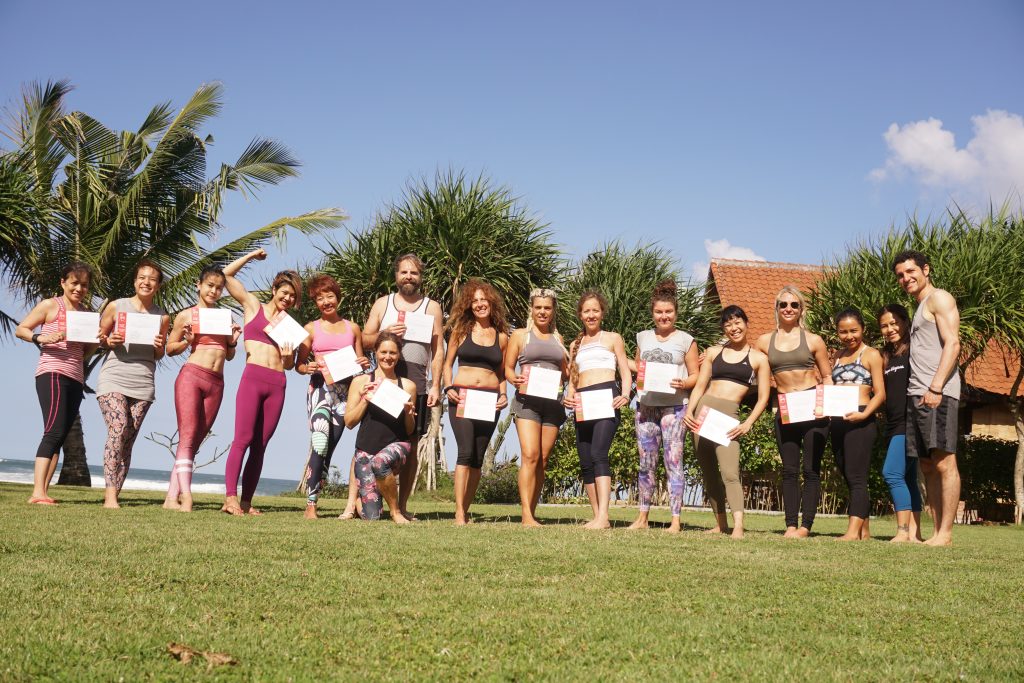 APPLY IN THREE SIMPLE STEPS
Fill & send the Application Form
In the next 24 hours, we will email you back according to your application. If you didn't hear from us kindly send us an email to info@brightyoga.com
Reserve your place by paying for the deposit using PayPal or Bank Transfer