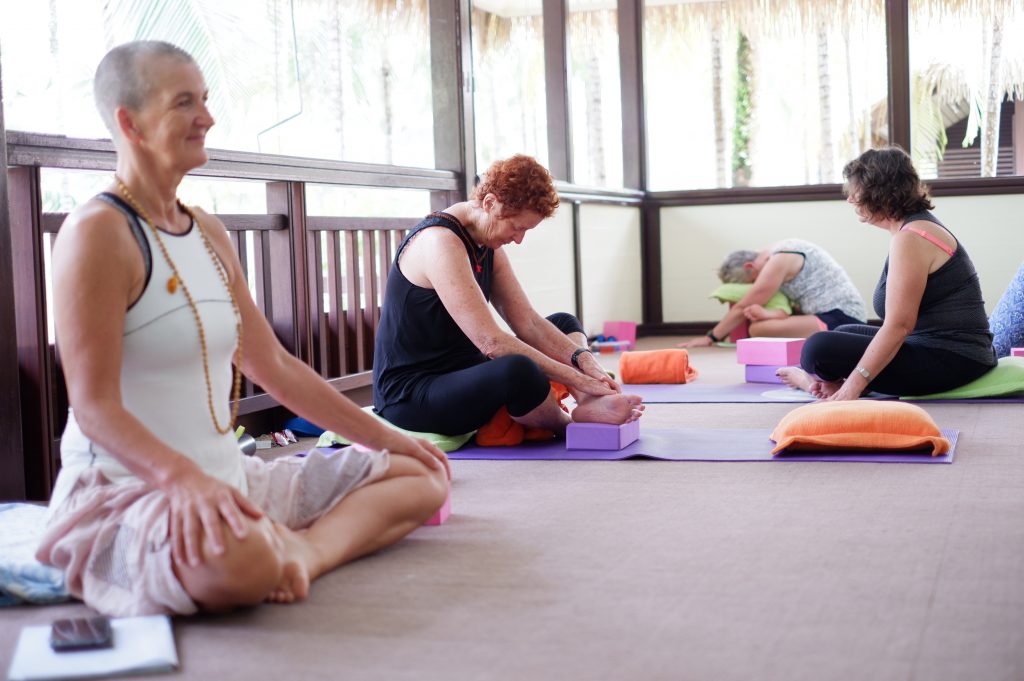 Location: Krabi, Thailand (Tup Kaek Resort)
Date: 9- 16 May 2020
Led Teacher: Russelle Beardon (E- RYT 500)
Deposit: $835.00 USD (Not refundable or transferable) 
Special Price Pay Before: NOV 30 2019 $2,192.00 USD
Early Bird Price Pay Before: 31 JAN 2020 $2,453.00 USD
Full Price Pay Before: 28 FEB 2020 $2,610.00 USD
BEFORE SUBMIT ANY PAYMENT PLEASE READ OUR CANCELATION POLICY HERE
"Unplug and unclutter, then sink into your Self for an introspective journey"
KNOW MORE ABOUT OUR LOCATION AND ACTIVITIES
Krabi is the most relaxing part to be in all of Thailand; it is a province that has the most stunning scenery imaginable, beautiful white beaches that stretch on for miles, a jungle and over 200 islands just of the coast. Krabi covers quite a large area, so a lot of the attractions require a fair bit of traveling, but when everywhere you look is beautiful, it is no hardship at all.
The Venue was carefully selected to allow you to immerse yourself in the Yin Yoga Retreat. Get ready to dive deep inside and let go on whatever is not serving you in a higher purpose
This Retreat is open for a wide range of Yoga Practice experience
If you have any question email us to info@brightyoga.com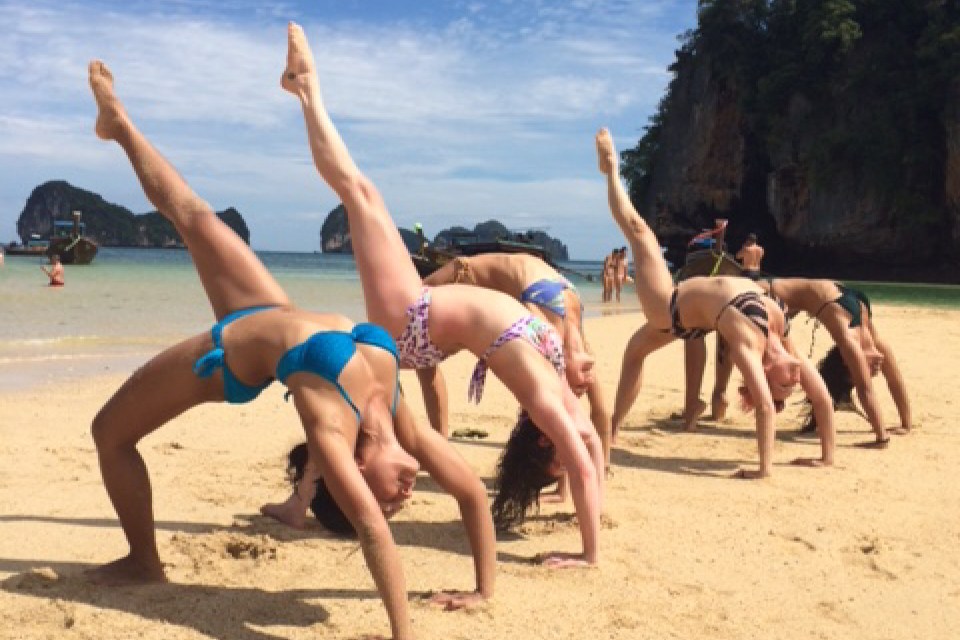 Our Yin Yoga Retreat by the Beach, offers a Daily asana practice where you will hold poses for longer periods of time, using a range of cushions, pillows and blankets to support your full surrender. Props are a must for the Yin Yoga regardless of your experience and flexibility – props are the key.
An introduction to Chakra and Meridian theory will be incorporated to explore the properties and characteristics of the asana. We will learn through practice, how particular poses can unlock gateways, opening up your energetic channels.
The intended outcome is to surrender to stillness through this cooling style of yoga and take a closer look inside.
Without judgement and without criticism and through loving observation of the physical, emotional and thought processes each participant takes their own journey.
Throughout the program, participants will be encouraged to identify, draw on and share their unique and individual gifts of wisdom, courage and grace to open up and expand pathways to inner calm for a life with less disturbance.
This Yin Yoga Retreat by the beach, is suitable for everyone, those who are new to yoga and for those with more experience. It is a still and surrendered practice, but can be deeply challenging all the same.
The retreat is an open event, and we are skilled to adapt our programs to the needs of the group. To assist with this, prospective participants are encouraged to consider and disclose their limitations, (self-imposed, real or perceived limitations of a physical, emotional or spiritual nature) to ensure an honest starting position is agreed, thereby ensuring the safest and fullest experience for the individual and the group.
Please feel free to talk to us at info@brightyoga.com about your interest in participating if you are unsure, we want you to feel included and welcome.
Accommodation "Deluxe Garden" (Sharing room with 1 more student) from 9- 16 May, 2020 at Tup kaek Sunset Resort. For More Information Click here
Breakfast Buffet style
Yin Yoga Retreat by the beach
Teacher Qualify as E-RYT 500according to Yoga Alliance standard
Free drinking water
Free Wifi
Fly ticket and Transportation
Yoga Mats
Accommodation out of the time frame of the Yin Yoga Retreat
"Yin yoga encourages us to take time, time to clear out long held blockages and moves us toward greater physical, mental, emotional and spiritual wellbeing"
Please Notice that the schedule can be changed if the teacher considers it necessary
KNOW MORE ABOUT OUR LOCATION
Is an undiscovered paradise. Surrounding by exotic landscape and awash with natural splendor of Tupkaek Beach, Krabi province, Tup Kaek Sunset Beach Resort is nestled discreetly in next to the pristine white sand of 1km Tupkaek Beach, in the vast tropical gardens, which is the perfect retreat your bodies and mind.
Please Notice that the schedule can be changed if the teacher considers it necessary
Saturday

Sunday

Monday

Tuesday

Wednesday

Thursday

Friday

Saturday

Opening Circle

(8.00- 10.00)

Sadhana (Practice 8.00- 10.00)
Sadhana (Practice 8.00- 10.00)
Sadhana (Practice 8.00- 10.00)
Sadhana (Practice 8.00- 10.00)
Sadhana (Practice 8.00- 10.00)
Sadhana (Practice 8.00- 10.00)

Sadhana (Practice), Manifestation

Closing

Circle

(8.00- 10.00)

Satsang (18.00 – 19.00)

Meditattion/Chanting (18.00 – 19.30)

Releasing Ritual (18.00 – 19.30)

Workshop (14.00 – 18.00)

Meditation (17.00 – 18.00)

Discussion, Reflection, Chanting (17.00 – 18.00)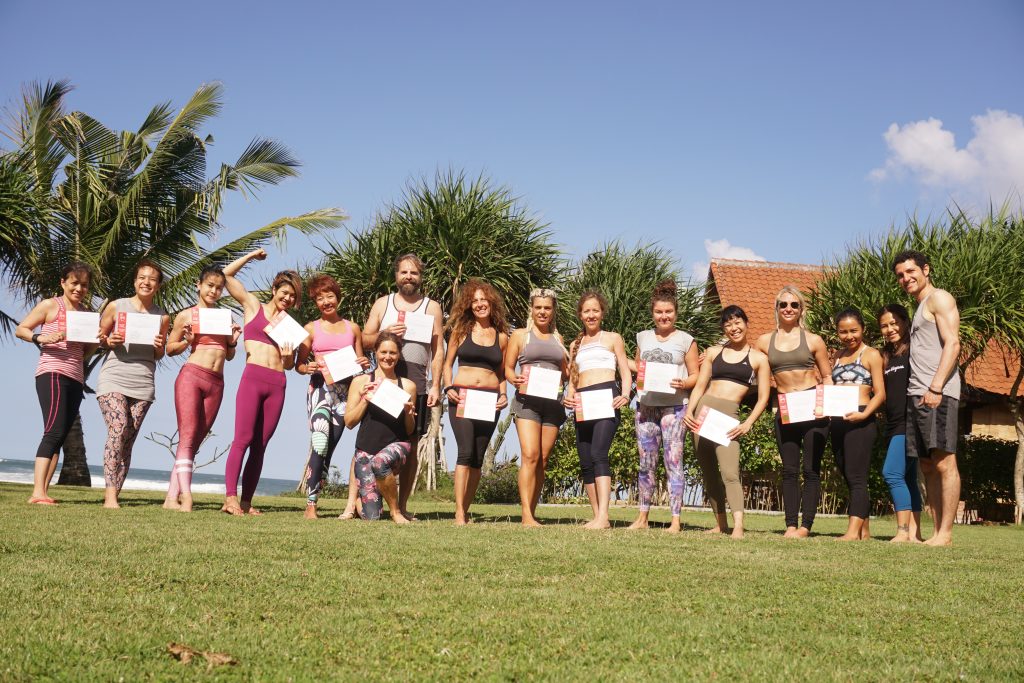 FOUR SIMPLE STEPS TO APPLY
Fill up the application form at the top of the page. Receive our confirmation letter
Pay for the deposit in order to ensure your spot
Pay for the rest of the tuition Special Price, Early Bird or Full Price
Payment can be Submitted through Bank Transfer, PayPal or Western Union. The students must cover the transfer fee depending on the service they decide to use for the transfer of the tuition