Testimonials

Estefania Zamora
My Personal experience is that this training is a well instructed program that as they say from the beginning "don't worry we will guide you and you will learn steep by steep until the information from practicing it will stay in your body and mind" I will come again for sure for The Rocket program.
I like the way of training now everyone feels save and free to do what they wanted. Also I like how well the teachers know everything about pain in our bodies and how to manage it.
I did see a transformation in my body and mind my upper body strength has grown up and my mind is a bit more concentrating during practice.
I feel ready as a Yoga teacher, ready to learn about Yoga and bring this knowledge to more people. Probably the most challenging part was keep going when I was tire, specially the first three days and Sundays, after the day off.
Thanks you teachers for being there to hear, adjust abd teach whatever was necessary. The motivation you show everyday, was the most motivating part of my journey in this training.

Haquet Kevin
I Like the Intensity, the core of the teaching, everything was very interesting, work hard with soft mind.
I don't know yet what are the transformations but sure I will feel them soon. My Practice of Yoga is totally transformed.
I'm not a Yoga teacher yet, but I will be very soon when the opportunity to teach arise in the real world.
What was the most Challenging? For me English for sure.
Thanks you
Namaste


Isabel D'Eila
When my taxi arrived to Balian Beach for Yoga Training, I had no expectations whatsoever. What I did have was a lot of fear! Was I a good Yogi to teach? I can't even do some of the asanas in the Primary Series Yet, who will want to learn from me? How wrong I was! These three weeks taught me that yoga practice is deeply personal, and that having a six- pack or doing crazy inversions have nothing to do with your connection to your practice and yourself (although six- packs are nice)Thanks to Joy and Ricardo (and Russelle and Bry =)) my practice had an amazing transformation, but I think it was mainly an internal transformation. I thought I would go home with a certification to teach Yoga and maybe a toned belly, willingness to stand on my mat every day and look inside my self though yoga Practice. I am happy and grateful with what I have. I had forgotten that Yoga is about finding peace within chaos and I can't wait to teach. Remain these yogis everywhere.Thanks to Joy and Ricardo.

Duangkaew (Por)
The Teacher Training was Full of deep understanding about the body and asana and how to practice in a proper way. When you have a good foundation you will be able to teach to others the right approach.
This Training also gave me new experience with an International Yoga Community =)

Megan Collier
The Training has really helped me to connect to my personal Ashtanga Vinyasa Yoga Practice. There is always so much more to learn and I feel so blessed to be able to spend the last 3 weeks immersed in Yoga =)

Nour Ashraf
Today was the last day in the Yoga Teacher Training course & I had a great experience, excellent teachers & friendly people.The first week was hard for me, because I was practicing in a different way, then things started to get better from the second week onwards.I was able to do new asanas that I hadn't been able to do it before also my practice was improved.What was the challenging? Was doing my practice with a shoulder injury.
that I have I've learnt new things & new techniques.So I'm glad that I experience this great journey =)
Thanks you all
Nour
From Egypt

Eina Garrido
These 24 days of training was not just about gaining physical strength and awareness but being more mentally in tune and aware. This experience allowed me to discover a deep meaning as to why I love Ashtanga and why I do it. Challenges will always be there to face you but I learned here that it's how you take them on is what really matters. One of the best experience of my life and from here, I cannot wait to share my knowledge and deepen my own practice.Grateful to Joy & Ricardo for their knowledge, kindness and amazing energy

Melissa Byrne
A life changing experience. A journey of self- discovery from start to finish. I've learned so much about myself through this course, from the physical challenge in my practice which got stronger each day, to the emotional, mental challenge or discoveries about myself and learning to love the ups and downs and accept me for me. The Training was outstanding, from the theory which was perfectly, detailed and relevant, to the physical practice in which I learned so much, and every practice become stronger and better.
I now feel confident as a Yoga teacher that I have the complete understanding of the asanas that I can teach knowledgeable and in a safe way to my students.
I saw a big change in myself and learned to let go and be more present in the moment and patient.

Bryan Seno
It's was an amazing one- of- a- kind Teacher Training Experience. I like how amazing our Teacher were, how multi- cultured the environment is, how amazing the program is, we had MPS, Full Primary Series of Ashtanga Vinyasa Yoga and the exciting Rocket series. They also included Acro-Yoga, massage, pranayama and ancient cleansing Techniques I honestly came here just to be stronger, perfect some of my asanas and become a Yoga Teacher, but the deeper understanding of what yoga is made me think, that I also want to develop how I can share this passion for Yoga to other people, it also made me step back and give attention to my breathing.
I feel liberated as a Yoga teacher, I think I can share this energy and passion on and off the class. The most challenging for me, is myself. I think I need to remove my doubts, be fearless and DO

Beth Ong
I took the course not really wanting to expect anything. But I am coming out of the training with so much knowledge not only in the postures but about breathing, meditation, philosophy and more importantly in the application of Yoga in my daily life.
Joy & Ricardo are so knowledgeable in almost everything and they are very helpful.

Amanda Graci
Joy and Ricardo are fantastic tecahers! I have learned so much from them and they have reignited my passion for Yoga. The Training is intense physically and mentally but worth in the end. Throughout the days I could feel the changes happening and I look forward to seeing how my practice develops. Thanks You!

Ben Gould
Joy and Ricardo were really inspiring teachers. They motivated the group so much to challenge themselves beyond expectations. Their approach was thoughtful and practical. I highly recommend training the Rocket 100hrs course with these two amazing people.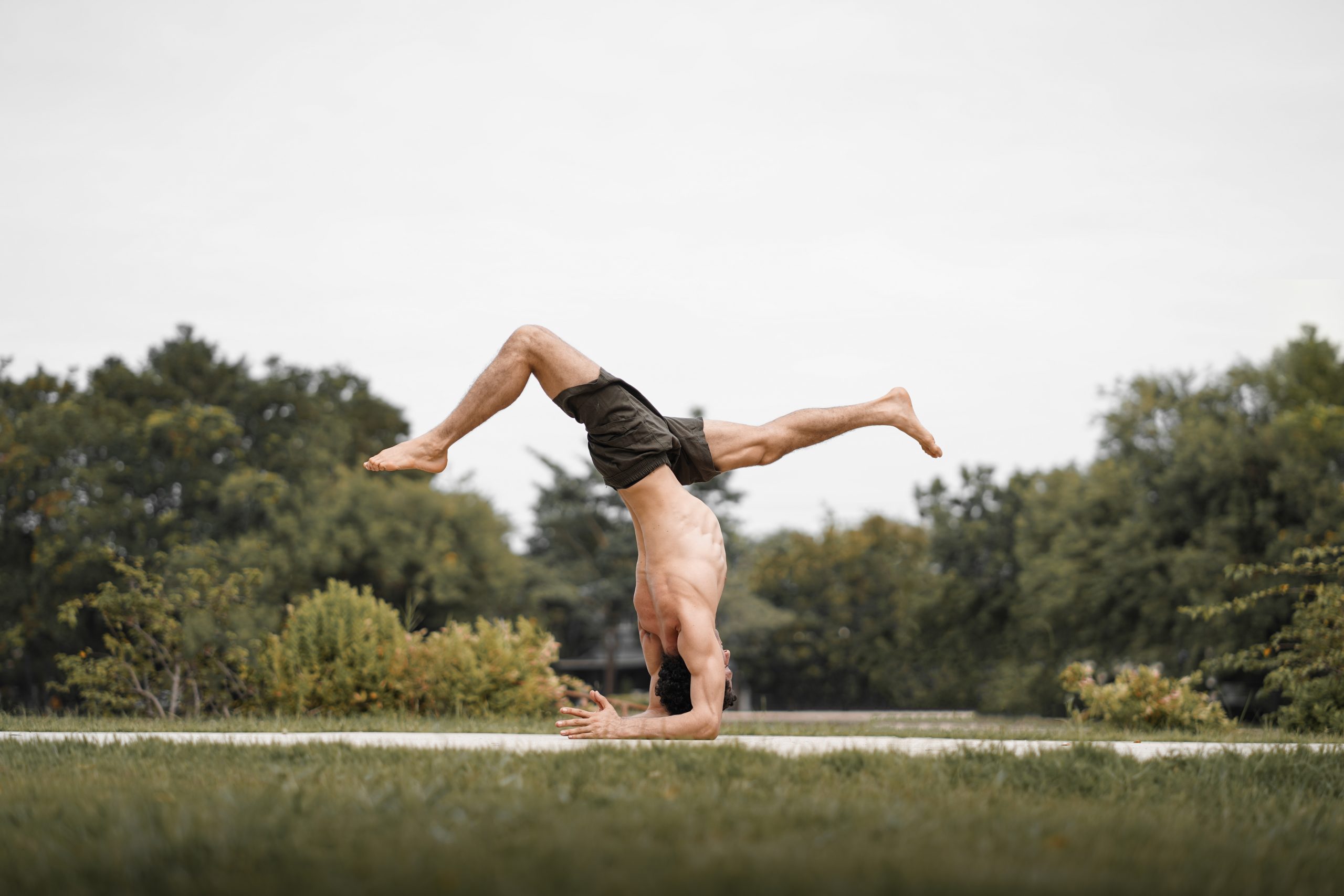 Don't Miss out!
Want the latest and greatest from our website straight to your inbox? Sign up on our newsletter to receive tips on yoga, blogs and more!