200Hrs Ashtanga Yoga Teacher Training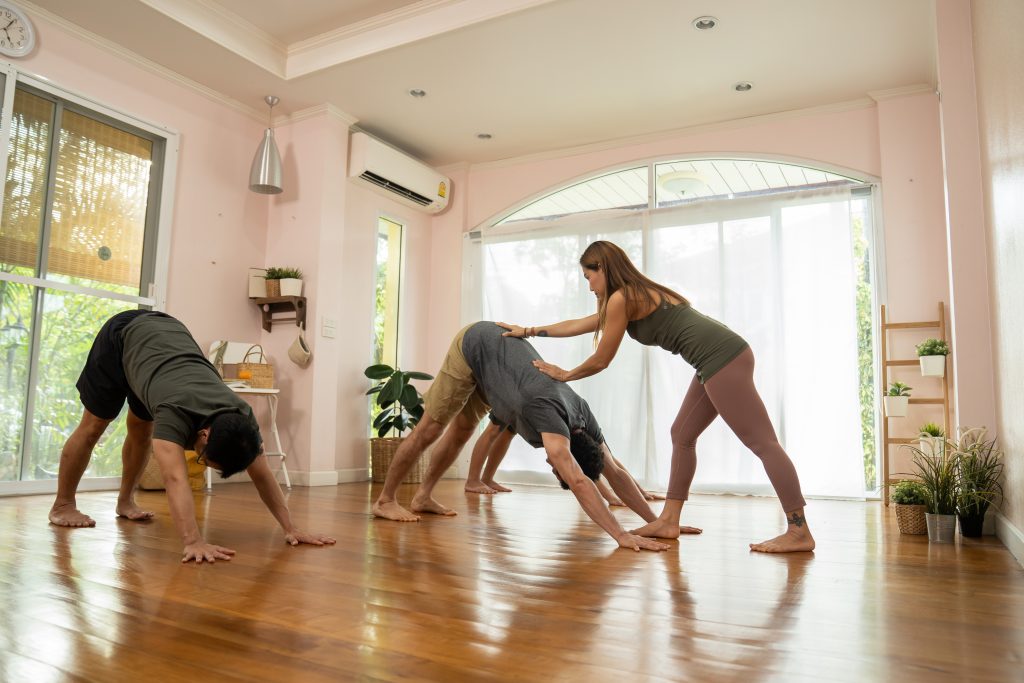 Become in a 200hrs Ashtanga Vinyasa Yoga Teacher accredited by Yoga Alliance:
History of Yoga 
Anatomy Applied to Yoga 
Yoga Sutras of Patanjali
Modulating you voice as a Yoga Teacher
Learn how to led Ashtanga classes and how to run your ow Mysore program
Understand all the adjustments in primary Series base on: anatomy, guidance and safety
Learn how to accommodate different body types in your classes 
Get to know different modifications and alternatives exercises for Ashtanga Primary Series 
Build your confident through partner teaching exercises and improve your teaching skills.
How to become a Yoga Teacher
Ethics as a Yoga Teacher
Yoga History and Philosophy
How to marketing yourself
How to open your own Yoga Studio  
"Be a Unique Yoga Teacher. Support yourself and
others in their Yoga Journey"