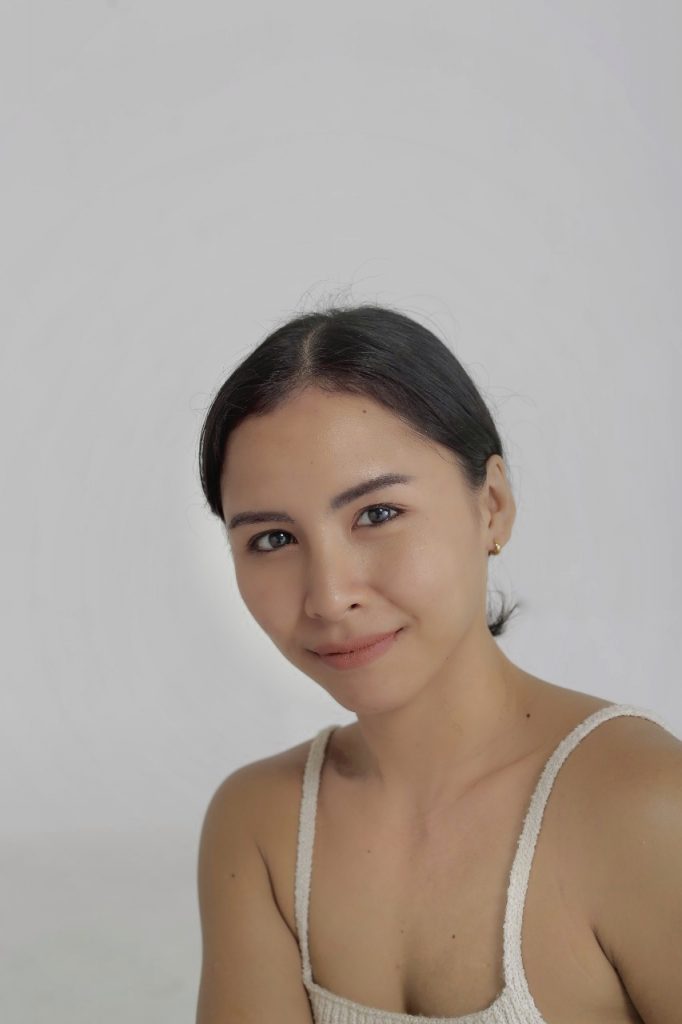 Shiela was recovering from a serious knee injury when she started her asana
practice in 2013. Life completely changed when her deep appreciation for movement
stemming from years of playing football eventually transformed into a passion in
yoga. Noticing the immediate benefits of the practice in her own mind and body, she
decided she deeply wants to share yoga and took her first 200hr YTT in Manila in
2015. Transitioning from an event manager to full time yoga teacher, Shiela started
teaching Vinyasa and Hot Yoga around many studios in Manila and southern part of
Luzon, Philippines.
She first met Teachers Joy and Ricardo in Manila and trained with them for her first
50hours in Rocket YTT in 2016.  Eventually she followed them again in Bali two
years later and trained for 200hours Ashtanga and another 100 hours in Rocket. To
her she had found a better understanding of life through the practice of yoga
because of Teachers Joy and Ricardo.
In the span of five years of teaching, Shiela was also able to attend workshops and
continuing education CETI by visiting teachers i.e. Will Lau, Dylan Werner, Taylor
Harkness, Les Leventhal, Jake Ferre, Drinie Aguilar, Laruga Gasler, etc.,.
Her most recent learnings in the past year came from attending a 10 Day Vipassana
Retreat in Quezon Province and very recently she completed her first Heartsaver
First AID CPR AED Course with the American Heart Association.
Always seeking new ways to inspire growth and transformation by constantly refining
her own teaching and asana practice, she hopes to share techniques that
accommodate different types of bodies at any level of practice. Shiela is quite
adventurous and it is with great luck that she's had the opportunity to share her
practice and teaching in various parts of the Philippines like Palawan, Cebu, Nueva
Ecija, La Union, Baguio and her hometown in Batangas.
When she's not practicing or teaching yoga you can find Shiela painting and creating
artworks or singing with her ukulele. She believes that apart from experiencing
Yoga's amazing physical benefits anyone who discovers the practice eventually finds
deeper presence and purpose, greater awareness and sense of joy in everyday life.