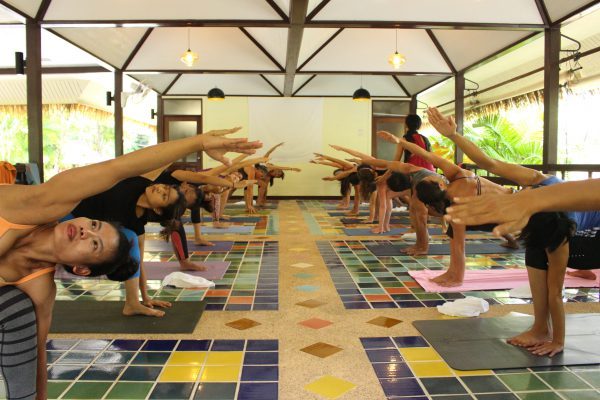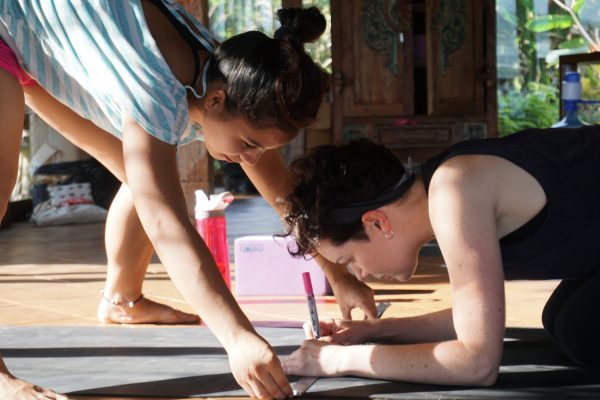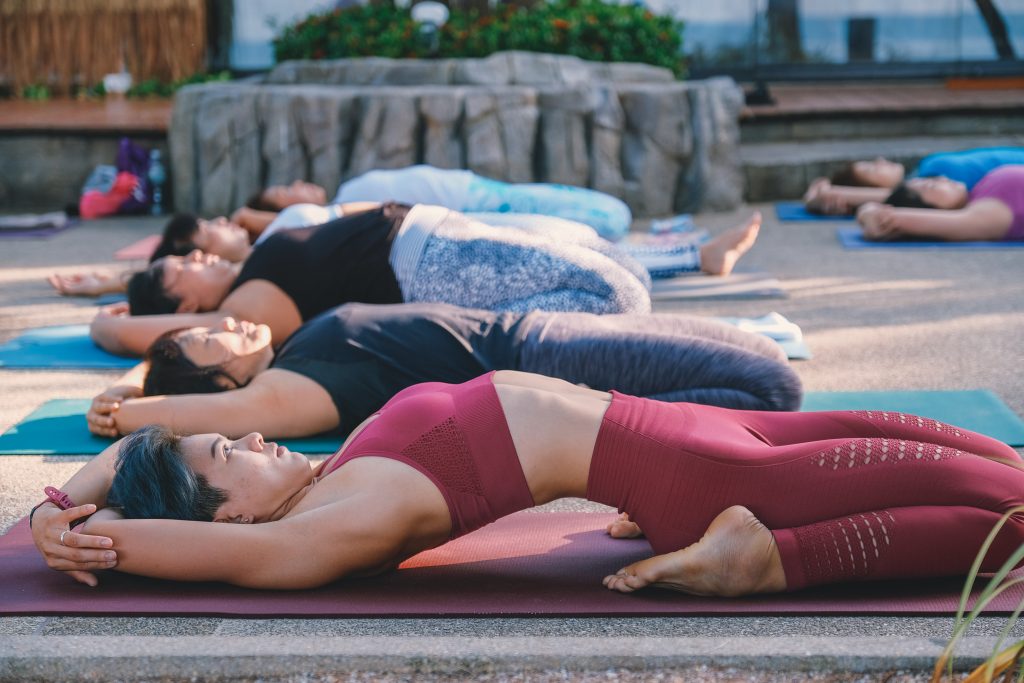 Location: Krabi, Thailand Tup Kaek Sun Set Resort
Date: 7- 30 April 2020
Number of Students: Limited to 20 students
Deposit: $835.00 USD

SPECIAL PROMOTION BEFORE 30 NOVEMBER 2019

Sharing Room: 2980$ USD Pay Before  30 NOV 2019
Private Accommodation: 3880$ USD Pay Before 30 NOV 2019
Included: Brunch, Accommodation for 23 nights

EARLY BIRD PRICE

Sharing Room: 3250$ USD Pay Before  30 JAN 2020
Private Accommodation: 4150$ USD Pay Before 30 JAN 2020
Included: Brunch, Accommodation for 23 nights

FULL-PRICE 

Sharing Room: 3650$ USD Pay Before  20 FEB 2020
Included: Brunch, Accommodation for 23 nights

LEAD TEACHERS 

CONTACT EMAIL: INFO@BRIGHTYOGA.COM

Before Submit any payment Kindly read our cancelation policy (click here)
Develop a solid Ashtanga Self Practice
Gain detailed knowledge about, breathing, alignment and how to modify all the asanas in Full Primary Series of Traditional Ashtanga Vinyasa Yoga
Learn how to practice Vipassana Meditation
Understand how to live a life base on mindfulness
Anatomy apply to Ashtanga Extra skills to develop strength & flexibility
History of Yoga and Ashtanga Vinyasa Yoga
General Review of the Yoga Sutras of Patanjali
LOCATION
Krabi, is an undiscovered paradise. Surrounding by exotic landscape and awash with the natural splendor of Tupkaek Beach. Tup Kaek Sunset Beach Resort is nestled discreetly in next to the pristine white sand of 1km Tupkaek Beach, in the vast tropical gardens, which is the perfect retreat your bodies and mind.
We offer high quality and clean food in order to support your body and mind after an intense day of practice. We have options of vegetarian and non – vegetarian, with a touch of Asian and European cosine, providing a testy reward after a hard day of Yoga practice and Learning
Choose your accommodation private or sharing according to your needs
Deluxe Garden Bungalow provide 35-square-metre reflect our Thai cultural charm and natural paradise. Classic contemporary style of hardwood flooring and elegant furnishings is enriched by decorative cotton and artwork. Look through full length windows onto tropical garden scenery from the day bed sofa.
Refresh under the rain shower a generous bathroom with a bathtub Additional comforts include a flat screen LCD with satellite channels, Free Wi-Fi connection, coffee and tea making facilities, mini bar, safety deposit box ,Rooms also feature a private furnished terrace.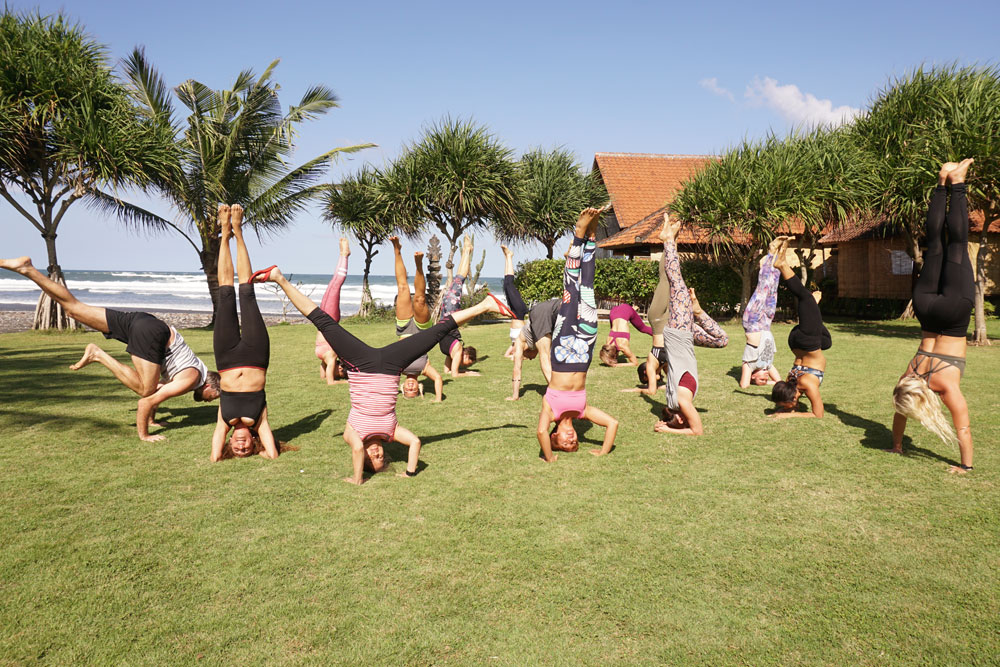 Develop a solid Ashtanga Self Practice
Gain detailed knowledge about, breathing, alignment and how to modify all the asanas in Full Primary Series of Traditional Ashtanga Vinyasa Yoga
Learn how to practice Vipassana Meditation
Understand how to live a life base on mindfulness
Anatomy apply to Ashtanga Extra skills to develop strength & flexibility
History of Yoga and Ashtanga Vinyasa Yoga
General Review of the Yoga Sutras of Patanjali
Any student who would like to start their own Ashtanga Practice or Deepen their Ashtanga Practice
Students with mental health
Students older than 18 years old
IMPORTANT FOR THIS COURSE
Just be ready to learn, we will guide you step by step, the only requirements is to spend time in the study sessions and practices together, in this way we will be able to build up your Ashtanga practice and teaching skills
You will feel ready to practice & teach with the right alignment, following anatomical principles and breathing movement connection. This is going to allow you to practice safely, and teach with confidence and in a safe way
WHAT IS INCLUDED FOR 10 DAYS
Accommodation (Share Room)
Brunch
Wifi Access
Swimming pool
Equipment of the course
Ashtanga Chart
Ashtanga Manual
Be a part of our International Yoga Community
Fly tickets & transportation
Yoga Mats
Extra Activities (trips, massage, others)
Dinner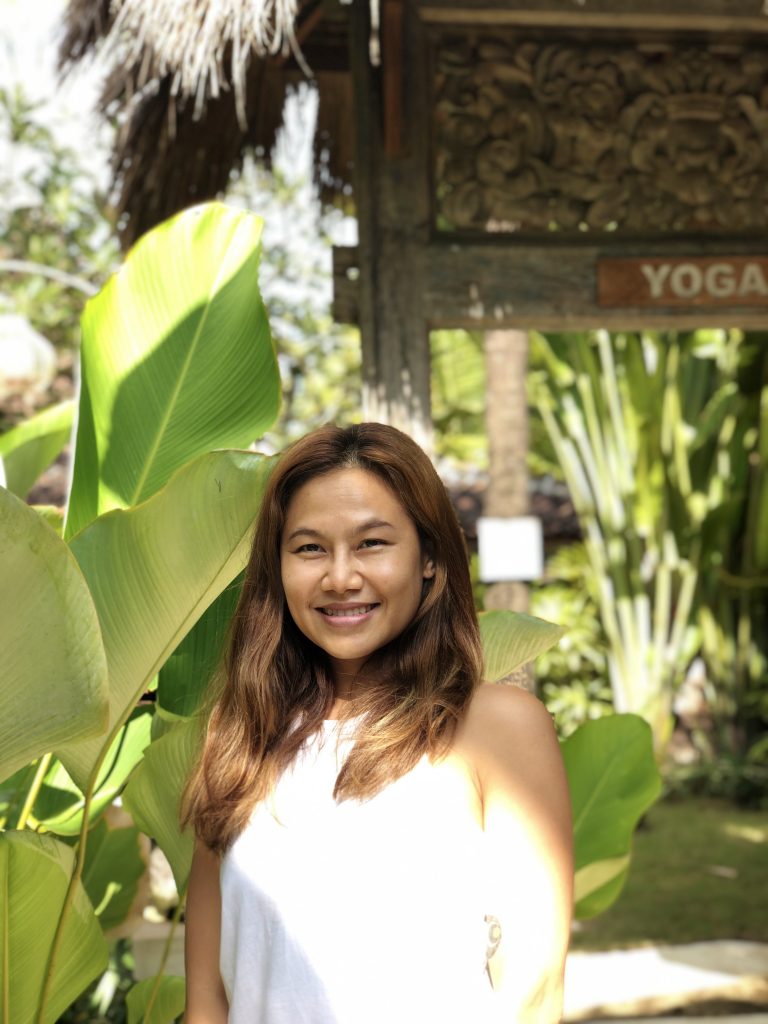 Kunkanit Phrombut (Bright Yoga Director)
Joy, began to practice yoga in 2005 and quickly realizes it was what she really wanted to do in life, so she continued her yoga journey, practiced and learned with many teachers around the world and studied many different styles of yoga to gain more knowledge and get deeper understanding of yoga.
Ricardo Martin (Bright Yoga Director)
"I started to practice Yoga almost 10 Years ago back in my home town in Venezuela, where I soon found this was something I wanted to pursue full time – loving what yoga was done to me, and how I could share this and support others in their own personal growing. Since 2010, Joy and Ricardo had been leading around 40 YTT and certified more than 500 students."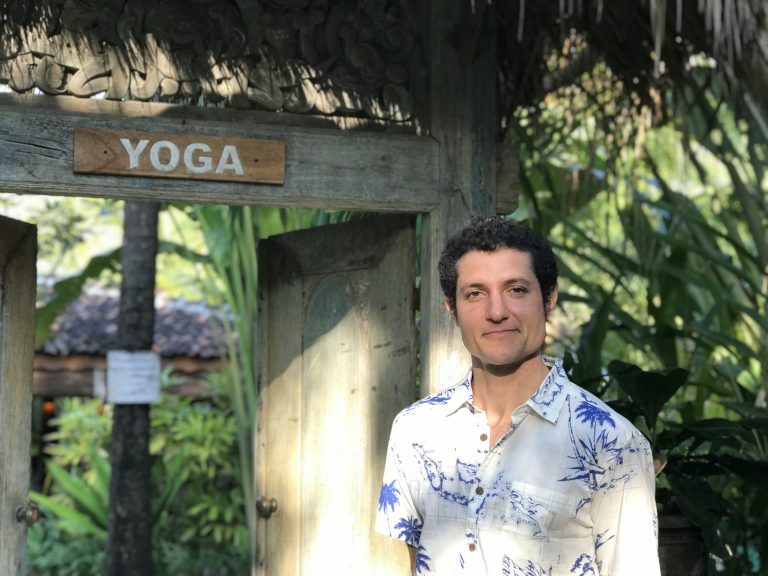 One afternoon session of Thai Massage
Please notice that the schedule can be adapt depending on the needs of the group and requirements from the teachers
6.30- 7.00                   Vipassana Meditation
7.00- 10.00                 Asana Practice & Training
10.00- 11.30               Brunch Break
11.30- 14.30                Theory (asana clinic, practice technique and more)
14.30- 15.00                Break
15.00- 17.30                Second Practice
Nature around, the delicious food and the beach right in front of Tup Kaek will provide an ambient that promotes relaxation and allows you to move your attention back in
Enjoy Thai culture and its flavor and have a memorable experience
Become a Yoga Teacher in Paradise
Join us Sharpen your practice skills rise up your awareness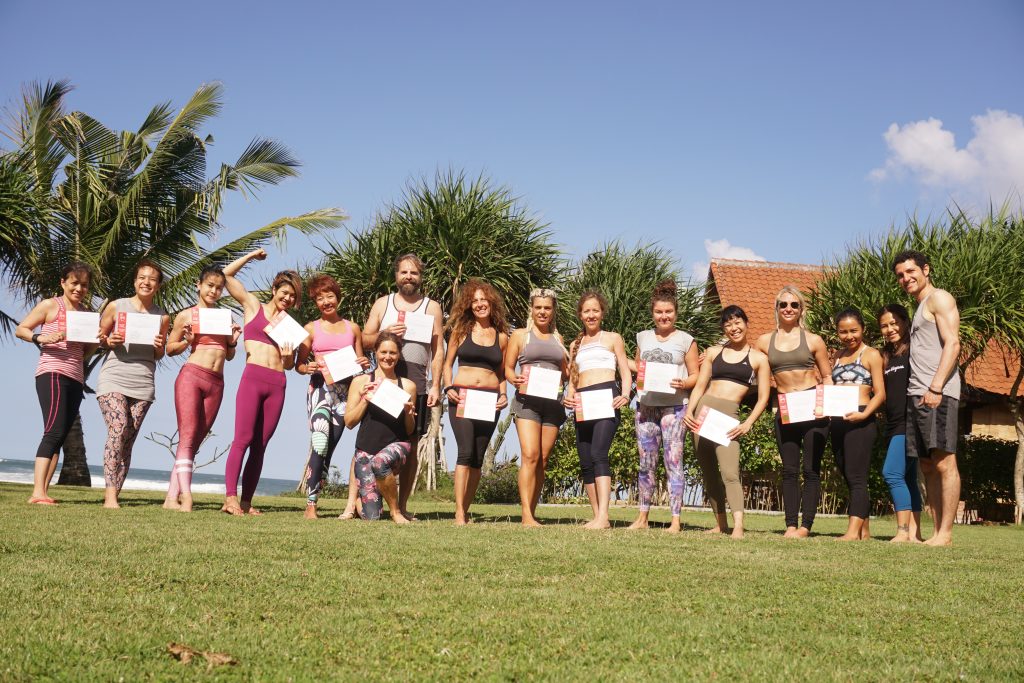 APPLY IN THREE SIMPLE STEPS
Fill & send the Application Form
In the next 24 hours, we will email you back according to your application. If you didn't hear from us kindly send us an email to info@brightyoga.com
Reserve your place by paying for the deposit using PayPal or Bank Transfer