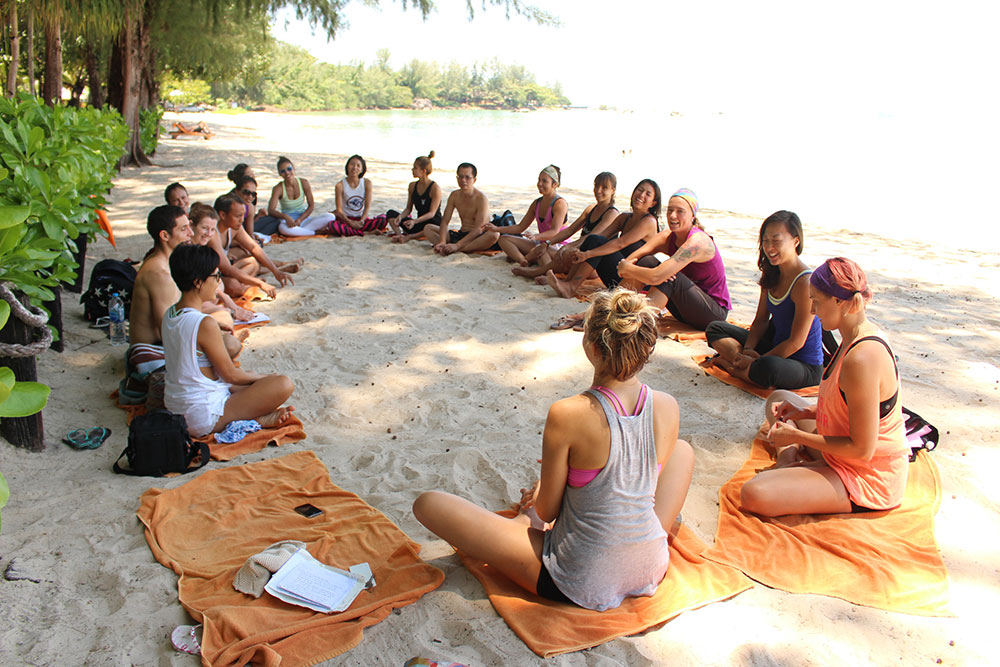 The island of Ko Mak is in the east of the Gulf of Thailand, 35 kilometers from the mainland, and is the third largest island in Trat Province, after Ko Chang and Ko Kut. With an area of 16 square kilometers, Ko Mak has 27 km of coastline, many long sandy beaches, and a few hills. The island is home to approximately 400 locals and renowned for its beautiful beaches, having been included in the UK's Sunday Times 10 most beautiful beaches list in 2006. Ko Mak has a temple, a primary school, three fishing villages, a market, and a health center.
The island is small and flat with coconut plantations and mangrove vegetation along the coastline. There are approximately 15 small scale resorts on Ko Mak. Both Ko Kham and Ko Phi can easily be reached with sea kayak or boat rental from the resorts on the northwest coast and are snorkeling destinations.[1]
Ko Mak has no pubs, bars with noisy music at night, or liquor stores. The campaign of use less plastic is promoted and plastic can be recycled. Locals encourage tourists to collect trash from the beach every Saturday as part of Ko Mak's Trash Hero activities.
 Our Accommodation is located right in front of the beach and only 5 minutes walking distance to the yoga Shala. You will have plenty of time to depend your practice and enjoy your time by the beach, which is a powerful combination to let the work of the ashtanga method settle down 
Join Us in Thailand

Relax & Get Stronger

Sharpen Your Practice Skills